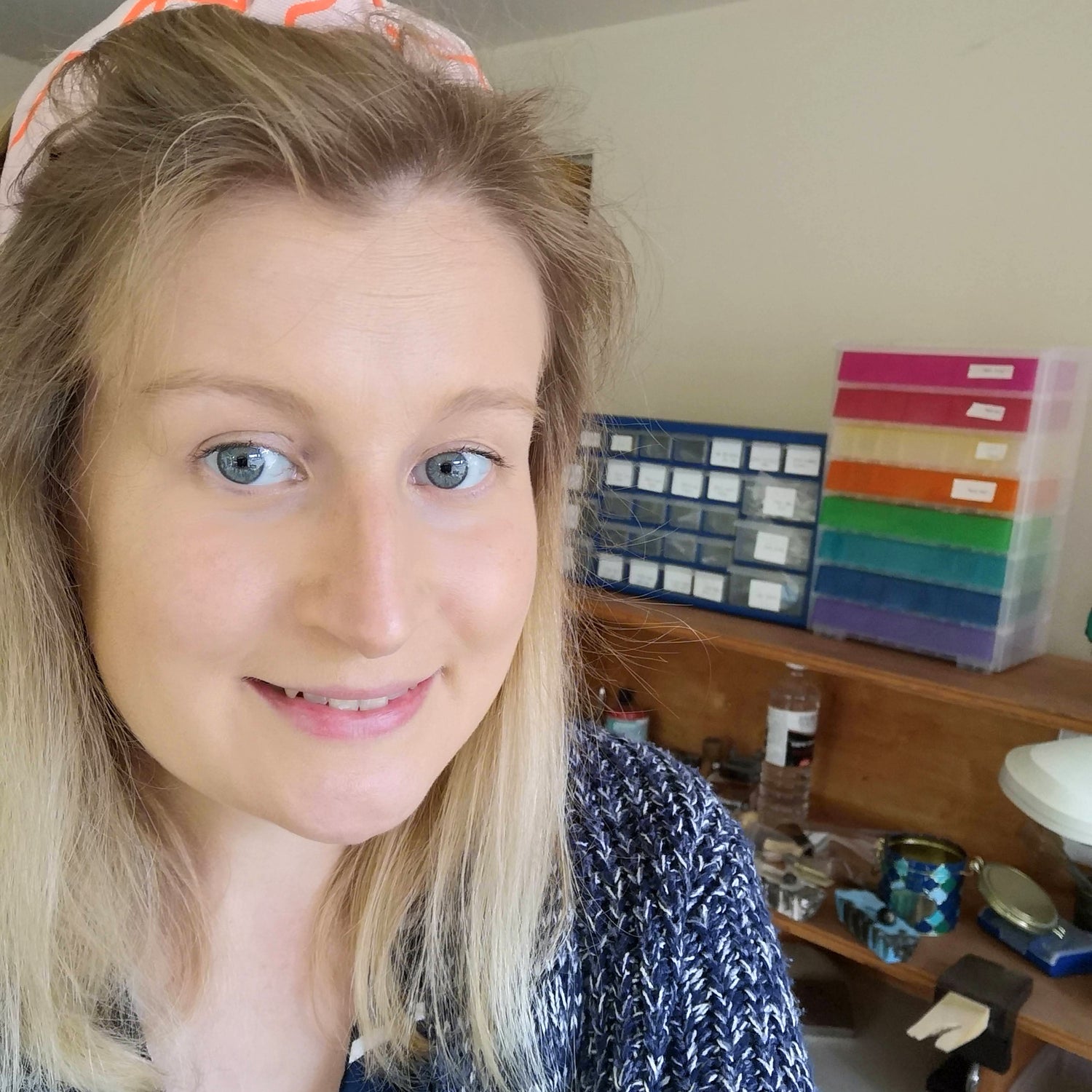 Handwriting Jewellery & Keepsakes
Hello, I'm Daisy. I work from my home studio in Staffordshire and am very honoured to have the job of creating precious memorial jewellery from photos of your loved ones handwriting, and your kids art as keepsake jewellery. I hand pierce (saw) every piece from solid sterling silver or gold, after working closely with my customers to ensure that they are happy with the edited proof of their loved ones handwriting or child's drawing.
I am very proud to receive such wonderful and heartfelt reviews from my customers (click to read).
I started Made By Daisy in 2011, and have been making handwriting jewellery since 2013.
I believe that such special keepsakes deserve time and attention, and human connection.
Each piece that I create carries it's own story of a person that is very special to someone, and I love learning about their story and bringing it to life in my work.